On our website, you can buy a digital vignette for Austria. The best part is that it's valid immediately after payment and confirmation. So, what are you waiting for? Driving on Austrian roads with a digital vignette is just a click away.
Like other countries in the EU, in recent years, Austria decided to introduce a digital vignette for motorways and expressways. Vignettes are compulsory but the classic sticker is still available.
However, the digital version offers holidaymakers a much simpler alternative. In the future, it will be possible to drive on the country's motorways and expressways without first having to stop at a service station or another sales point.
Buy Vignette
Buy your vignette
for Austria digitally
The toll vignette in digital form is especially suitable for those who want to start
their journey today. Using our website, you can start your trip immediately.
If you decide to purchase the vignette for Austria via our portal, the 18-day
consumer protection period does not apply. This comes into effect, for example,
when purchasing via the Austrian infrastructure company ASFINAG. So, with our
offer, you do not have to wait until that period has passed. You can use the
motorways in Austria immediately after purchasing your digital vignette.
Buy Vignette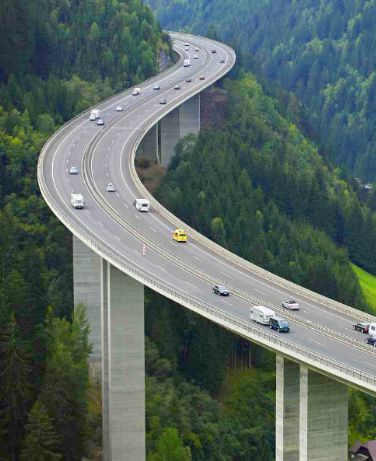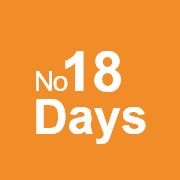 The digital vignette for
Austria is valid immediately
As already explained, one of the great advantages of our portal is that the digital vignette's
validity starts immediately. To complete the registration and purchase on our website, we require
the following information:
Vehicle's license
plate number
Start date of the trip (date
within 18 days after order)
End date of
the trip
Name and e-mail
address
Method of payment (credit card, PayPal,
Klarna, SEPA direct debit, etc.)
Once we have all the necessary information, we will confirm your
registration via email. If you have limited access to your mailbox while travelling, the confirmation can also be sent to you via SMS.
Buy Vignette
Buying your motorway
sticker for Austria
Your trip does have to start within the 18-day period after purchase. However, how long you stay in Austria is up to you. The vignettes that you can buy online via our portal are valid for various periods up to one year. If you place your order well in advance and you don't plan on starting your trip until after 18 days, you can also buy your vignette directly from ASFINAG.
For some, purchasing their motorway sticker is considered a kind of ritual on the way to Austria, so they may be reluctant to order online. However, since the digital version has several advantages, holidaymakers are quickly won over by the offer.
In the next sections, we will present all the details on the validity, prices, and benefits of the e-vignette for Austria.
Buy Vignette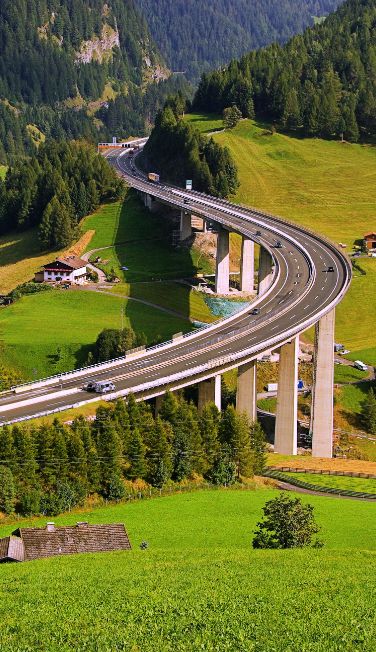 Validity period: 10-day vignette
and many more

Do you need a 10-day vignette, 2-month vignette, or the yearly vignette? Which one will end up in your shopping cart? To comply with the obligation to have a vignette, the digital vignette must be valid for the entire period of your trip.

Regarding the yearly vignette, you must keep in mind that this route toll is not valid for 12 months, but for 14 months. If you purchase a yearly vignette on December 1st, you can use it until January 31st of the year after next.

Vignette for Austria: toll fees

As far as prices are concerned, there are also differences between the various vignettes. These are not only based on the rule «the longer the validity, the higher the fee», but also on the type of vehicle one uses for the trip.

The tolls apply mainly to ordinary motor vehicles up to 3.5 tons. For motorcycles, campers, vehicles with trailers, or buses, other prices apply.

Caution:

For truck drivers abroad using a GoBox, a different system or price applies.

Digital vignette vs. sticker:
the advantages

Compared to the adhesive vignette, the digital toll vignette brings the following advantages:

No more sticking the vignette on the windshield. Confirmation of
purchase is sufficient.
Easier handling for owners of interchangeable license plates as a single
digital vignette can be used for up to three motor vehicles.
No more stopping at service stations. The digital vignette is available
online at any time.

Buy Vignette
Video toll for Austria's
special toll sections
The digital vignette for Austria is not valid for all motorway
sections. Exceptions apply to certain parts, which you should
consider as a passenger car driver at the respective toll booth.
These toll sections are also called "special toll" sections and
do not require the usual vignette for Austria, but a digital route
toll with video. This applies to the following route sections and
road tunnels: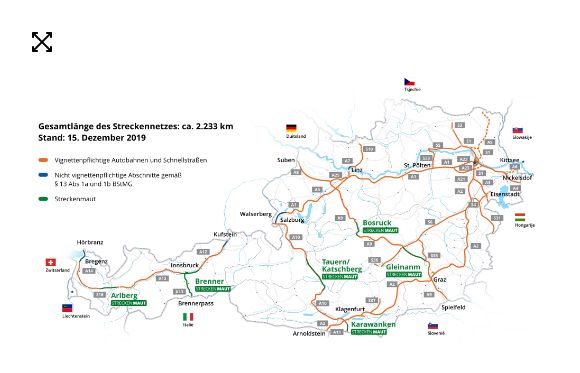 In addition to the above-mentioned routes, which consist of sections before the respective
tunnel, there are some motorways in Austria that are toll-free. This refers, for example, to
the section on the A1 Westautobahn from the Walserberg border crossing towards
Salzburg Nord (Land Salzburg). On the way to Kufstein Süd (Tyrol) on the A12, you also
do not have to pay a toll from Kiefersfelden.
Buy Vignette